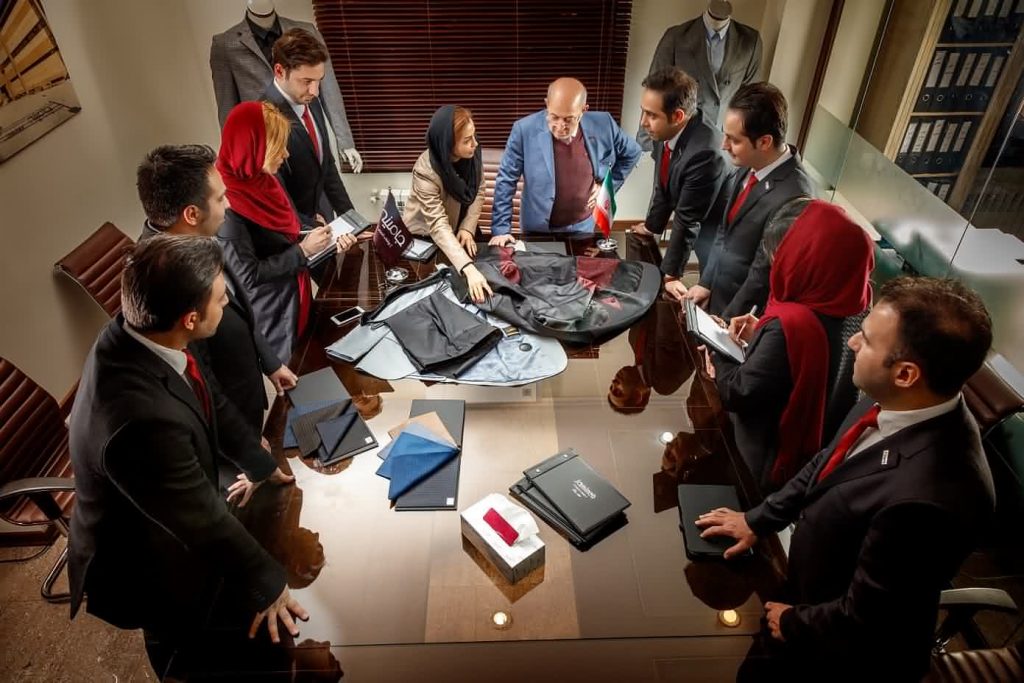 Organizational uniform
(measuring size and delivery in Tehran and Iran)
Uniform wearing and creating organizational identity serve as a factor in saving national, local and religious culture. Uniform eliminates common differences in social classes in employees' clothing and the personnel of any social class or group appear in their working environment with same clothes; therefore, individual's identity is specified in team and organizational form by wearing identical clothes. Wearing uniform in work environment, both creates order, and helps individuals to identify individuals as members of an organization. This arrangement reduces confusion in customers/clients, and increases enterprise efficiency and output. Jamineh, in view of the variety of size and drop, possesses the capability of arranging size measurement of all employees of the enterprise in a specific time at the order of the organization across Iran and deliver the uniform of all personnel in the appointed place by the individual's name tag on each uniform.
Prepaid organizational coupons
Organizations and companies are welcome to use non-cash Jamineh shopping coupons for their personnel to give them a memorable experience. The holder of coupons can visit the store and buy his favourite clothes and receive purchase discount to the ceiling in his coupons. Jamineh shopping coupons are available in various amounts based on the Organization's needs. In addition, the amount of each coupon can be agreed with the subject organization.